DOCUMENTARY; 2hr 5min 
DIRECTED BY: Julien Temple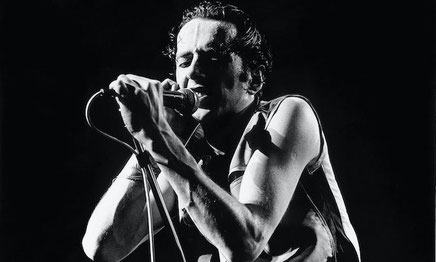 As conceived by director Julien Temple (The Filth and the Fury), the life story of the Clash vocalist and songwriter Joe Strummer — born John Graham Mellor in 1952, he died of a congenital heart defect in 2002 — is also the anatomy of an era. From his London squats, Strummer soaked up the energy of the punk evolution, dropping out of art school and cutting his musical teeth with the rough-as-guts 101-ers before junking it all for the master blast of the Clash.
Reminiscing around campfires (another Strummer passion), those who knew him well describe a paradoxical personality — caring, abrasive, ambitious, rebellious, honest, manipulative — and how the freight-train fame of the band Strummer loved threatened to steamroll the integrity that drove it in the first place.
Temple was also close to Strummer in the last years of the radical musician's life, an enduring bond that, along with his already proven knack for empathic revelation, his energised doco style and a ton of Strummer footage, gives Unwritten its buzzy, involving insider's edge.