COMIC DRAMA; 1hr 36min
STARRING: Guy Bedos, Daniel Brühl, Geraldine Chaplin, Jane Fonda, Claude Rich, Pierre Richard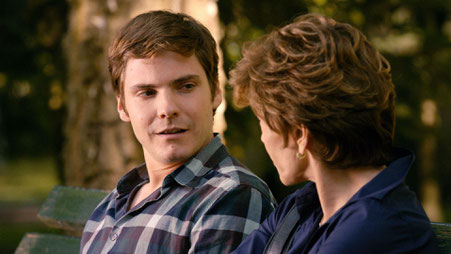 Time out: Brühl and Fonda
The so-called Golden Years have a tarnished tinge for five old friends in writer-director Stéphane Robelin's bittersweet study. Lustful photographer Claude (Rich) has a frail heart. Albert (Richard) is forgetful and in failing health. His protective wife, Jeanne (Fonda, chicly American-French), has her own secret health issues. Hothead activist Jean (Bedos) is prone to threatening his poor wife, Annie (Chaplin), with moving out. And retirement homes are looming, in all their soul-destroying somnolence.
Defiantly, the fivesome elect to share a house, a charming state of play not without its creaks and wrinkles. Dog walker, general hand and ethnology PhD student Dirk (Brühl) moves in, too, to pitch in and academically observe.
While attractively packaged and sympathetically approached, the shadow of infirmity is never absent, even as the elegant oldies hold on to what they have (and learn a thing or two about each other). Robelin eases through emotional octaves while nimbly avoiding the overwrought: in the end, it's enduring friendship that cements his story.