DRAMA; 2hr 7min (French with subtitles)
STARRING: Joeystarr, Marina Fois, Maïwenn, Frederic Pierrot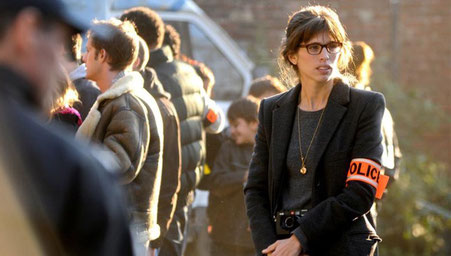 Save the children: Maïwenn
Film-maker and cast member Maïwenn cuts directly to the documentary-style chase with her swirling, rapid-fire study of the Brigade de Protection des Mineurs, Paris's child-protection unit. Having put in "a long, hard slog" with actual brigade officers, each case in her screenplay (co-written with co-star Emmanuelle Berco) is based on their exacting workload. 
The damage done by molestation, incest and paedophilia is gut-wrenching, handled by true-to-life actors with the pragmatism and rowdy comradeship of those accustomed to cleaning up a mess. But still, the soul-destroying pressure is there, impacting on relationships both in and out of work. Forget the Paris of gauzy romantic yearning: these frontliners do it the hard way, bouncing from job to job in peppery, utilitarian style. 
Along for the ride is Ministry of the Interior photographer Melissa (Maïwenn), whose deepening relationship with volatile Fred (Joeystarr) is a counterpoint to a relentless grind that for Fred is deeply personal. "You try hard to handle it case by case," he says. "But no… It tears me up." He isn't the only one. Maïwenn's inside story is as charged and confronting as the real, raw deal.