COMIC DRAMA; 1hr 43min
STARRING: Steve Carell, Toni Collette, Alison Janney, AnnaSophia Robb, Sam Rockwell, Maya Rudolph, Liam James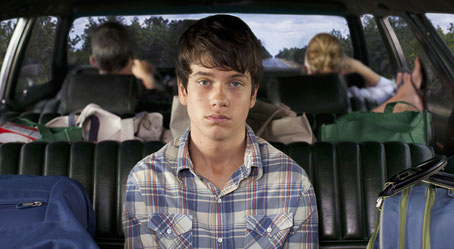 Fourteen is a twingeing age wherever you spend it. It's bordering on unbearable when you're stuck for a seaside summer with your sweet but ineffectual divorced mother (Collette as Pam), her high-handed new boyfriend (Carell as Trent) who insists on calling you Buddy even though he can't stand you, and said boyfriend's snooty daughter (Zoe Levin). Further tipping the scales are a clutch of boozehound friends and neighbours.
This sunny hellhole is where quietly put-upon Duncan (James) finds himself the squarest of pegs. And it's where he'll find salvation, thank God, with the Water Wizz water park's fast-talking, lynx-eyed Owen (an exceptional Rockwell) and a watchful girl next door (Robb).
A transformative summer is never terrible, especially in a shambolic water park where Ms Rudolph is on staff. Co-writers and directors Nat Faxon and Jim Rash — The Descendants screenplay team — bring a finely honed edge to a standard story: while Duncan surfs the Water Wizz wave, the Pam–Trent thread is unravelling. But never to a disastrous end. These guys are past masters of a benign emotional rein.