DRAMA; 1hr 59min
STARRING: Andrea Riseborough, Allison Janney, Marc Maron, Andre Royo, Owen Teague, Stephen Root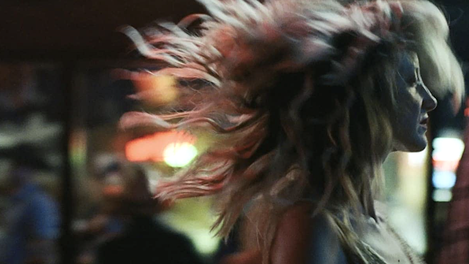 Directed by Michael Morris (making his feature-film debut) and written by Ryan Binaco (drawing inspiration from his mother's life), To Leslie is a micro-budget kitchen-sinker that makes piercing art of the personal. It would probably have found its niche as a low-key critical hit, packed with strong performances and nitty-gritty themes, were it not for a crusade by Hollywood A-list actresses in support of English import Riseborough (Brighton Rock) in the title role that helped result in her nomination for a Best Actress Oscar.
Fallout politics aside, as West Texas single mother Leslie Rowland, Riseborough earns every starry rave. Leslie is a lit fuse inflamed by the booze she stubbornly won't give up as she burns through second chances like she burned through her $190,000 lottery winnings. Her 19-year-old son, James (Teague), has had enough. Her disapproving one-time friend Nancy (Janney) and Nancy's palpably disgusted partner, Dutch (Root), who cared for 13-year-old James after Leslie was too out of it, also refuse to deal with a dependence that breeds a feral mess.
Offered a motel cleaning job by its soft-touch manager Sweeney (Maron), who is surely one of nature's truly benevolent souls (misfit motel owner Royal [Royo] is markedly less supportive), Leslie is on track to sabotage that last chance, too, her psyche so fractured she is lost in the wreckage. Her backsliding, rage and remorse are a mountain to climb but Riseborough makes every searing minute of the hard climb count, so mercurial and stripped bare that she all but sheds layers of skin.