DRAMA; 1hr 59min
STARRING: Olivia Colman, Micheal Ward, Colin Firth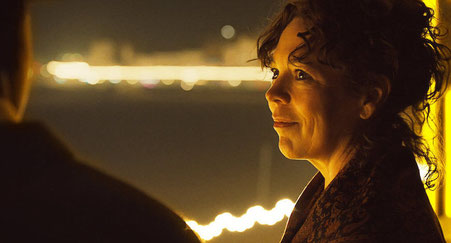 For someone who works in a cinema — home of dreams, haven of escape, et cetera — Empire Cinema duty manager Hilary Small (Colman) is paradoxically monochrome. Her flatness could be due to the "marvellous" lithium her doctor has prescribed for her, or by past events of which we're unaware going in, but whatever the reason, her solitary routine is narrow and sad, checking tickets for movies she never thinks to watch. Even her affair with her married boss (Firth as Donald Ellis) is restrictive, a performance of whispers and shadows in his office, to which Hilary seems miserably resigned.
The Empire itself ( with Toby Jones as its projectionist, which can only be a good thing) is a gorgeous art deco palace, fallen, like Hilary, on subdued times. That all changes when Stephen (Ward) is hired and Hilary feels a spark. Stephen is cool, handsome and young — everything Ellis is not. He is also a black man in the hotly racist Kent of 1981, consigned to the sidelines of the life he wishes he could lead as an architecture student. Now rashly off her meds, Hilary has her own readjustment issues. And meanwhile, the Empire is gearing up for a gala regional premiere of Chariots of Fire, which, given the duty manager's mounting instability, is a worry waiting to happen.
Whatever shade of behaviour she plays — from Fleabag 's viperish hoot to a woman chafing at motherhood in The Lost Daughter — Colman brings her distinctive perception. In Hilary, the actress, writer-director Sam Mendes (Revolutionary Road) and cinematographer Roger Deakins have an extensive palette to work with, from medicated and mousy to flaming hellion. For while the Empire is the constant in which the breakable and the marginalised seek refuge, the life-giving imperatives of growth and change are the message their tender-hearted story is sending.