COMIC DRAMA, 2h 16m
STARRING: Adam Driver, Greta Gerwig, Don Cheadle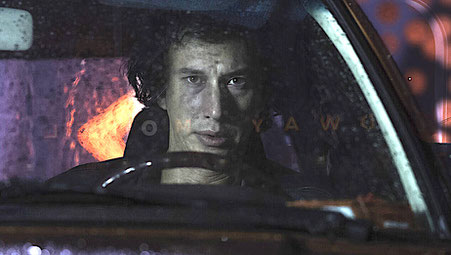 Academics are a breed apart, immersed like myopic aquatic creatures in their cerebral worlds. Professor Jack Gladney (Driver) is a prime specimen, revered by his colleagues at the College-on-the-Hill for his epic knowledge of Hitler. "I admire what you've done with the man," his prof-in-arms Murray Siskind (Cheadle) confides about Jack's course in Hitler Studies. "I want to do the same with Elvis."
All up, Jack is a happy man, king of the hill at work and at home with his fourth wife, Babette (Gerwig). The two share four blended children (Raffey Cassidy and Sam and May Nivola are gabby teens Denise, Heinrich and Steffie), the youngest of whom, Wilder (Henry and Dean Moore), is their own. But happiness tends to be elusive and both Jack and his quirky wife have been keeping secrets, his being that he can't speak German and is taking lessons, hers the obscure medication she is using, which Denise has discovered in the trash and ratted her out to Jack.
There's nothing remarkable in any of that, even when captured with an eye for the absurd in writer-director Noah Baumbach's operatic adaptation of Don DeLillo's 1985 novel. What blows the Gladneys' backwater out of its 1980s comfort zone is a random train crash that releases a potentially fatal billow of black smoke that no philosopher can control. The family's sunny life is now an apocalyptic zone, transforming Jack and Babette's earlier, theoretical musings on their deaths into an upheaval that takes shape as the spine of the film.
This hairpin bend doesn't stop Baumbach from sneaking some zingers into the chaos and consequences of mass evacuation: when the immediate crisis has passed, its ripple effect converges into a rabbit hole down which Jack and Denise hurtle in a flurry of outlandish repercussions. Driver and Gerwig are game for every fanciful segue. Both have worked with the director before — he most recently in Marriage Story and she, his real-life partner, in Mistress America. They take the tonal mishmash in synchronised stride, no matter how slippery its thematic slope.