THRILLER; 2hr 7min (French and Russian with subtitles)
STARRING: Gilles Lellouche, Joanna Kulig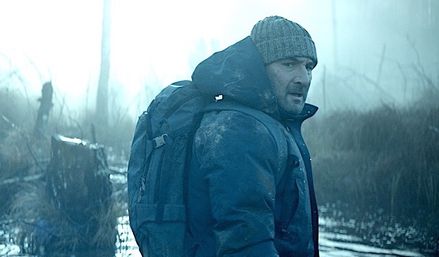 Mathieu Roussel (Farewell, Mr. Haffmann 's Lellouche) is a busy man, juggling a failing marriage and the parenting of his little girl, Rose (Olivia Malahieude), with his Alliance Française director's job in the Siberian city of Irkutsk. Falsely charged with disseminating child pornography over the internet, the wonkish scapegoat is squeezed into a prison cell packed with bully boys who virtuously beat him, pedophilia being the lowest notch on the jailhouse pole.
The physical brutality Mathieu endures is compounded by the condemning testimony given to the Russian FSB — formerly the KGB, and still no friendlier — by his wife (Elisa Lasowski as Alice). Mathieu's liberalism has pinned a target to his back: as a victim of kompromat (the Russian term for compromising material used to ruin lives), his situation looks hopeless. Even when nominally freed, his every move under house arrest is monitored, and a certain return to prison is guaranteed to kill him. Clinching the deal, this sombre nail-biter from co-writer (with Caryl Ferey) and director Jérôme Salle is loosely based on real events.
With the life-saving exceptions of Mathieu's Francophile lawyer (Aleksey Gorbunov) and downcast kindred spirit–slash–love interest Svetlana (Kulig), the Russians are interchangeable goons, leaving the floor to Lellouche and his weary allure. Not that the limelight is prime real estate. Russia in winter is no place for anybody to be in hiding, especially from a revolving door of predators. That Mathieu survives at all, let alone with the resourcefulness of the spy he is accused of being, is testimony to a last-ditch resistance that sends an innocent man into the dark alone.