CRIME DRAMA; 2hr 18min (Korean with subtitles)
STARRING: Tang Wei, Park Hae-il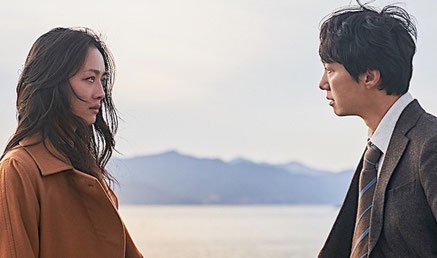 Profile piece: Tang and Park
Moving obliquely on cat feet, writer-director Park Chan-wook's latest deconstruction of the human psyche is a mystery wrapped in a fixation.
When a man falls to his death from a rock face in South Korea, what looks at first like an open-and-shut accident is nowhere near that simple. The dead man, it transpires, was abusive to his younger, pretty Chinese wife (Tang as Seo-rae), with whom married detective Hae-joon (Park) is instantly taken, despite his own circumstances and her glaring lack of sorrow or remorse.
After her alibi holds up, Seo-rae is cleared of suspicion and her husband's death ruled a suicide. By that stage, however, the die is cast in more ways than one: Hae-joon, who has been studying Seo-rae's movements to the point of stalking, is unable to let her go. "From the start, I knew we were of the same breed," he tells her, like any man in love. But when his spidey sense kicks in, the detective starts to understand what he could be dealing with — a conviction apparently confirmed when Seo-rae moves on. Will his better judgment convince the bewitched Hae-joon to cool his jets? Does anyone's better judgment, ever?
The obvious assumption is that the foxy Seo-rae is either a scheming narcissist, a stone-cold killer or an off-putting cocktail of both — at least, that would be the assumption if Park (Oldboy) were inclined to trade in the obvious. There are shades of grey in everyone's stories, after all, especially those who rewrite the rules in the service of self-destruction. Park's staging is nimble and lyrical, his resolute leads unflustered by its convoluted loops. But the deep-etched sadness of his crimes of the heart is what finally sets them apart.