COMEDY; 1hr 47min
STARRING: Nicolas Cage, Pedro Pascal, Sharon Horgan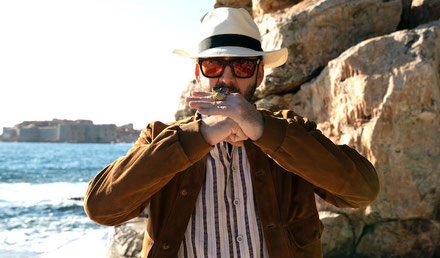 As if it isn't enough for Nicolas Cage to play a fictionalised, hyper-psyched version of himself in writer-director Tom Domican's deranged metascape, he also conducts imagined pep-up chats with a digitally smoothed, younger incarnation of that same, rattled self. It's fair to say that "Nick" could use a lift in more ways than one, what with his crushing debt, his divorce (from Horgan's Olivia), his distanced teenage daughter (Lily Sheen) and no upcoming acting roles.
Cornered, disillusioned and vowing to retire, Nick grudgingly accepts a $1 million offer from a super-rich super-fan (Pascal as Javi) to appear at a party at his fabulous Mallorca spread. Javi is charming and ingratiating, which cuts no mustard with CIA agents Vivian and Martin (Tiffany Haddish and Ike Barinholtz), who've fingered him as both a weapons-cartel boss and a kidnapper, and who recruit Nick, conveniently in situ, as a spy.
That movie premises don't come any more preposterous is no deterrent to Cage, who goes at this one with aggrieved gravitas. Whether you buy into the self-referential antics is between you and your taste for the crazy of a full-throttle star seemingly undeterred by any trifling constraints of sanity. To his credit, Pascal comes a close, cheesy second in the scene-shredding stakes — no small feat when a frenetic NC is their benchmark. This may not be the movie Mr Cage needed to make, but he does make the most of every outlandish minute.