ROMANTIC DRAMA; 1hr 37min (French with subtitles)
STARRING: Audrey Tautou, Guillaume Canet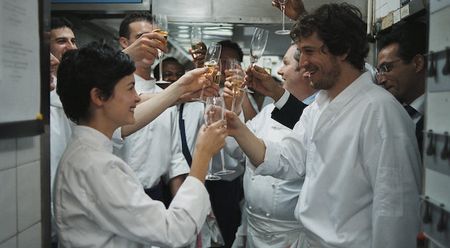 Director Claude Berri (Jean de Florette) can't help but charm with this Parisian idyll, which works its magic gradually and with characters you can invest in. Elfin Camille (Tautou) cleans offices at night, sketches like an angel, eats like a mouse and lives in the equivalent of a broom closet. Flattened by flu, she moves into the grand family apartment of her neighbour and newfound friend, Philibert (Laurent Stocker).
Philibert, who is endearing and effete, shares the massive place with Franck (Canet), a surly chef with hangdog eyes and a soft spot is for his infirm grandma (the irresistibly cuddlesome Françoise Bertin). Franck and Camille clash at first but bond through the understanding that, like Philibert, they are alone and lonely. All the trio needs now is a certain cuddlesome grandma.
Berri endows the mundane with grace: under his instinctive touch, crêpes at the kitchen table and a stroll through the streets acquire a quiet sparkle. Yes, it's an idealised tale with an ending bathed in romance. Then again, everybody needs a little love.