COMIC DRAMA; 1hr 50min
STARRING: Simon Pegg, Kirsten Dunst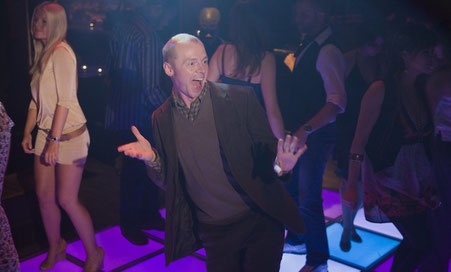 All the wrong moves: Pegg
If there is anyone more squirm-worthy than a publicity-hungry wannabe celebrity, it is a publicity-hungry wannabe celebrity journalist. Sidney Young (Run Fatboy Run's Pegg) is a card-carrying member of the breed, a bumptious Londoner from a tinpot mag who lands a dream job with New York's deeply glossy Sharps magazine. He then robustly proceeds to screw it up so completely it would be incredible if How to Lose Friends… weren't based on Toby Young's 2001 account of his disastrous stint at Vanity Fair.
Sidney is gauche and crass but in teddy bear Pegg's playful hands, he is a blast of fresh air in a rarefied vacuum. The sole bright spark on the scene (Dunst as reporter Alison Olsen) has her own worries, and Sidney's boss (Jeff Bridges, in shaggy reptilian form) won't give him a fair go. Then he learns to play the compromise game and a Brave New World opens up.
Unlike most actual journalists, Sidney decides it's not worth having. Then again, this is a mainstream movie.