COMIC DRAMA; 1hr 37min
STARRING: Scarlett Johansson, Penélope Cruz, Javier Bardem, Rebecca Hall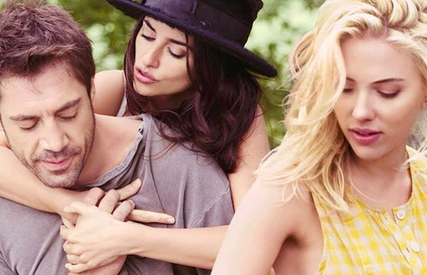 Olé! From left, Bardem, Cruz and Johansson
When Woody Allen falls in love with a city, we can't help but love it too. Viewed through the rosy lens of cinematographer Javier Aguirresarobe, the Barcelona of Vicky Cristina Barcelona is an architectural bonbon. It is also a crucible for romantic discovery and while vacationing there for the summer, best friends Cristina (Johansson) and Vicky (Hall) fall into its thrall.
So when the girls are approached by a sexy Spanish artist (Bardem as Juan Antonio), his offer of a weekend away is catnip to adventurous Cristina. Cautious, spoken-for Vicky takes some persuading — especially since Juan Antonio has a tempestuous ex-wife (Cruz, a smouldering firebrand). But the artist is a master of seduction. And there are loco complications.
There is no one like Allen in full, scintillating swing. That cagey, witty filmic voice — smoothly managed by a great, relaxed cast — is distinctively his. And it has never been more beguiling, as his sly delight in the unforeseen and his love affair with Spain dovetail into a pas de trois whose steps glide and spin without a single slip.