HORROR; 1hr 45min (Spanish with subtitles)
STARRING: Belén Rueda, Fernando Cayo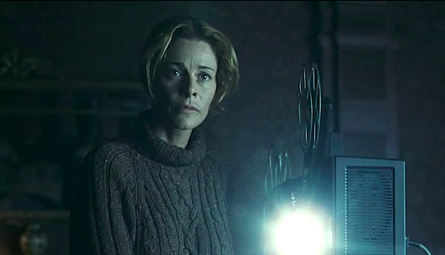 Ghosts, so the mythology famously goes, are malcontents with scores to settle. They have the upper hand from the start in this Spanish chiller, which should surprise no-one given that (a) it is produced by Guillermo del Toro, the writer-director of 2006's spookily devastating Pan's Labyrinth, (b) its creepy promotional images and (c) the fact that anyone who moves into an abandoned children's home is probably up for some eerie juju.
Such is the fate of Laura (Rueda) and Carlos (Cayo), married with an adopted little boy (Roger Princep as Simon) who pals up with imaginary friends when the family sets up house in the — Isolated! Atmospheric! — manse in which orphaned Laura grew up. The plan is to care for disadvantaged kids, but then Simon disappears. Laura becomes convinced that his "friends" are malevolent child ghosts, and director Juan Antonio Bayona makes the most of her every tormented minute.
Rife with implied threat, The Orphanage is an ominous showcase for the sultry Rueda, whose anguish and yearning are their own tangible entities. It's also a love story — between a desperate mother who could be losing her mind and the child she cannot bear to surrender.