DRAMA; 1hr 37min
STARRING: Rhys Wakefield, Gemma Ward, Luke Ford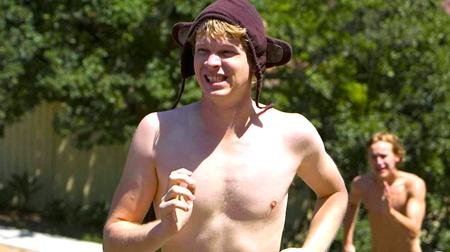 Oh brother: from left, Ford and Wakefield
Autism is a syndrome that locks those afflicted into their own world. For their families, the duty of care can become a burden, as it does for 16-year-old Thomas (Wakefield). An Australian Army brat, Thomas is used to upping stakes with his father, Simon (Erik Thomson), mother Maggie (Toni Collette) and mute, autistic brother Charlie (Ford, hitting his marks in a touchy part).
Charlie is a handful and a mortifying trial for Thomas, who is landed with his care when heavily pregnant Maggie is confined to a hospital bed. Thomas is a forbearing sort, and he does have a new and understanding girlfriend (model Ward, looking several million dollars) to keep him company. But autism is a hard and lonely call.
Newcomer Elissa Down's first feature is based on her family life and zings with truth. Collette is a natural — when is she ever not? But this one belongs to its beguiling young cast, and together they make a persuasive, moving case for understanding and acceptance.