DRAMA; 1hr 32min (French with subtitles)
STARRING: Catherine Deneuve, Thomas Dumerchez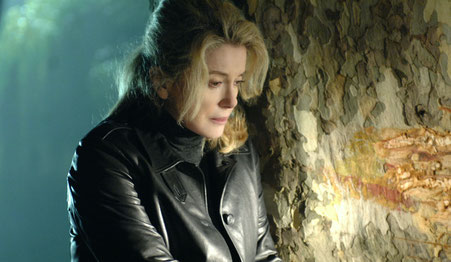 The mourning after: Deneuve
Divorced mother Camille (Deneuve), whose 20-year-old son, Mathieu (Adrien Jolivet), dies in a car accident, is devoured by grief. It is a greedy emotion, sweeping entire lives in its wake, splintering and warping those who once lived them into cruel parodies of themselves. Inconsolable and formidable in her loss, Camille becomes fixated on Mathieu's best friend, Franck (Dumerchez), who was driving the car in which Mathieu was killed.
Franck's guilt and sorrow have left him passive and numb. But to the dismay of his family and hers, Camille is less concerned with any of that than with taking ownership of the boy, in both a skewed validation of her son's life and an anguished bid for her own survival. To observers, their affiliation is puzzling and destructive. Camille, however, is beyond caring what others may think and Franck has no safe harbour but the conditional shelter she offers.
Director and co-writer (with Christophe Honoré) Gaël Morel is unafraid of either the bleeding underbelly of loss or the implications of Camille and Franck's relationship. In Deneuve, he has an actress of equal audacity: still sensual at 65, she is the repellent and piteous picture of a woman hell-bent on deliverance.