DRAMA; 1hr 36min
STARRING: George Basha, Firass Dirani, Clare Bowen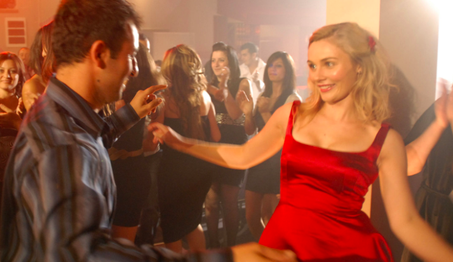 Rhythm and blues: Basha and Bowen
As an actor, David Field (Chopper, Unfinished Sky) has played his share of uncompromising parts. So it's no great shock that in his directing first, Field goes for the reality-bitten jackpot with a downbeat drama set in Sydney's grimmer western suburban streets. The Combination is about how it is to be a second-generation Lebanese Australian. And how it is, in this unfiltered rendering by lead actor Basha (based on his experiences), is one test of racially challenged will after another.
Just released from prison, John (Basha) is trying to piece his life together. His teenage brother Charlie (Dirani) is dealing drugs and getting into scrapes, which is no fun for anyone, including John's new, non-Lebanese girlfriend (Bowen).
Australian film-makers love to take a hard line. Staying true to it can be tricky, with overkill a misstep away. Field and his cast make a punchy fist of things — Basha and Dirani have faces you really want to watch. Maybe too punchy, come to that: this tunnel is all downhill and pitch dark.