COMIC DRAMA; 1hr 36min
STARRING: Jessica Biel, Ben Barnes, Kristin Scott Thomas, Colin Firth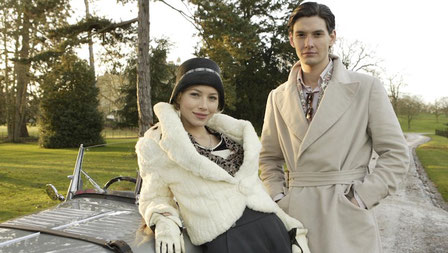 Auto magnetism: Biel and Barnes
Acerbic English playwright Noël Coward and Australian director Stephan Elliott (The Adventures of Priscilla, Queen of the Desert) are a far-fetched match. But Elliott and co-screenwriter Sheridan Jobbins bring a fizzing energy to their adaptation of Coward's Easy Virtue, spritzing the snappy dialogue with contemporised vitality while revelling in the 1920s grandeur of elite English country life.
Scott Thomas is a network of nerves as haughty Mrs Whittaker, whose cherished boy John (Barnes) does the unthinkable by marrying a widowed, platinum-blonde American racing driver (Biel as Larita). Larita is bright, worldly, gorgeous and bored to sobs by John's boyhood estate, the only life he has ever known. You could cut the tension with an antique silver knife as the stuffy Whittakers — with the sole exception of Firth, as their disillusioned paterfamilias — get a taste of the American Way.
The writing is laced with bite and the revitalised characters are spanking fresh. And as a platinum package of dazzle and pizzazz, Biel is one serious drawcard. Mr Coward would surely have approved.