DRAMA; 1hr 53min
STARRING: Frances O'Connor, Miranda Otto, Deborrah-lee Furness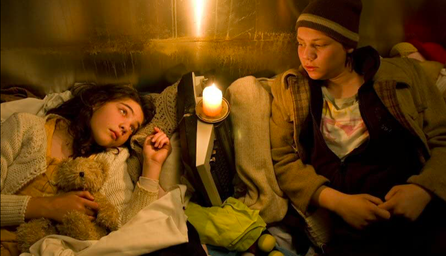 Strangers in the night: Eva Lazzaro and Reef Ireland
Flipping a switch on perspective, director Ana Kokkinos and screenwriter Andrew Bovell spend one day and night with seven Melbourne children, then relive it with their mothers. Kokkinos (Head On) is all about confrontation, and these kids are in a world of trouble, tipped by their home lives into a tailspin.
Their estrangement is a handbook on alienation, and their mothers have their own self-defeating issues. Welfare dependent Rhonda (O'Connor) has been eaten away by life. Flighty Bianca (Otto) struggles with responsibility. Tanya (Furness), emotionally neglected and resentful, has lost sight of her son. Gina (Victoria Haralabidou) smothers her two kids. And in striving to do what she felt was right, Laurel (Monica Maughan) has made terrible mistakes. And even as everyone struggles not to slide through the cracks, there's a sense that in some ways they've already disappeared.
To share in their experience is the hardest of hard going. But Kokkinos is so patently sincere and her great cast so wholehearted that you commit to every embattled step they take.