DOCUMENTARY; 1hr 24min
DIRECTED BY: Amiel Courtin-Wilson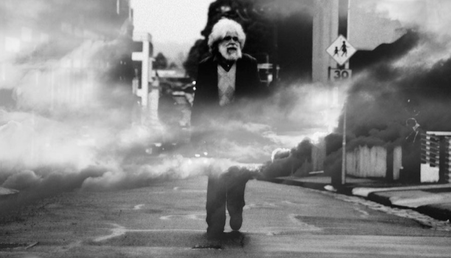 Jack Charles will never be a cliché: the 65-year-old Melbourne-based indigent Aboriginal is far too self-aware. Charles has lived many lives, as a Stolen Generation child, an actor, a heroin addict, a gay man, a thief and a recidivist prisoner. He transcends his circumstances by his refusal to be brought down by them.
"Your mind can go wandering all over the place when you're incarcerated," he tells film-maker Amiel Courtin-Wilson in this discerning, mosaic-style documentary. Bastardy — its title taken from a 1972 John Romeril play about Charles, in which he performed — was seven years in the making. Over that time, the two men became close friends as Courtin-Wilson shared intimate details of Charles's contradictory life.
Tiny and spry, with an electrical socket shock of wiry grey hair and a matching bushy beard, the pragmatic Charles radiates a quasi-beatific calm, whether visiting a favourite bookshop, pointing out the stately homes he has robbed, shooting a film scene or shooting up. Courtin-Wilson clearly knows his multifaceted subject well — certainly well enough to never sit in judgment on a man who cheerily defies preconceptions.