DRAMA; 1hr 51min
STARRING: Anthony LaPaglia, Oscar Isaac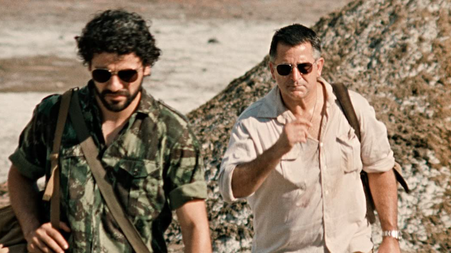 Balibo bound: from left, Issac and LaPaglia
With the 1975 invasion of East Timor by Indonesia pending, disillusioned Australian foreign correspondent Roger East (LaPaglia) is approached by Timorese up-and-comer José Ramos-Horta (Isaac) to report on the escalating meltdown. What piques East's interest is that five young Australian-based journalists went missing there just four weeks before.
Director Robert Connolly (Three Dollars) and co-writer David Williamson parallel East's search for the newsmen with an intimate account of the Balibo Five's one-way journey. Gung-ho and hungry for a story, the guys have all the fire that East has lost. Yet as he pursues them to the site of their terrible deaths, his attitude and experiences come to mirror theirs.
The exacting detail in performances and presentation reflects the intense responsibility obviously felt by the cast and crew in honouring the late Australians by getting their untold story right. As a gut-slamming tribute to men who died officially unheralded doing a job they believed in, Balibo is hard-going. Yet it's also a voyage of reinvention as East ferrets out what happened, discovering to his ultimate cost a purpose he had lost.