DRAMA; 1hr 46min (German with subtitles)
STARRING: Diane Kruger, Denis Moschitto, Numan Acar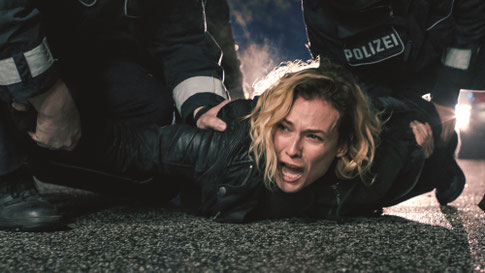 When Katja Sekerci (Kruger) learns of the deaths of her Turkish husband, Nuri (Acar), and their six-year-old son, Rocco (Rafael Santana), in a nail-bomb explosion at the Sekercis' Hamburg tax-return and translation office, she reacts with the scream of a stricken animal. Her agony is a primal burn that demands an outlet, and Kruger, acting for the first time in her native German, tears into it with piercing, remorseless ferocity.
Katja is no whitewashed angel with her blunt honesty, her cursing, her tatts and her pain-numbing drugs, while Nuri, whom she met when he sold her hash, was a convicted dealer who studied business in prison. The two of them had turned their lives around, but in grief Katja must summon her toughness, becoming her own, stop-at-nothing, incendiary device.
Head-On director Fatih Akin's uncompromising screenplay is a tough ask for audiences from the start, its intimate anatomy of torment segueing to a courtroom procedural that marinates in a climate of chilly intensity when the neo-Nazi couple accused of the crime are brought to trial. (Moschitto is a steadying force as Katja's lawyer and friend.) But Acts One and Two pale against the shocking fallout after the verdict comes in. The constant in each scene is Kruger, flayed bare as a suicidal widow, tormented in court as a witness to the unimaginable, then finally breaking free as a hell-bent avenger.