ROMANTIC DRAMA; 1hr 39min (French with subtitles)
STARRING: Vincent Lindon, Sandrine Kiberlain, Aure Atika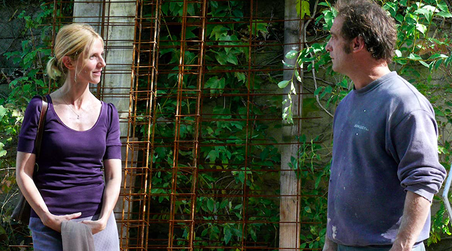 Learning process: Kiberlain and Lindon
Shake-ups can be overwhelming, especially if, like Jean (Lindon) in the thoughtfully observed and outstandingly acted Mademoiselle Chambon, you don't see them coming. Writer-director Stéphane Brizé's co-adaptation of Éric Holde's 2009 novel is in no rush to rattle the main character, with Jean's life laid out as precisely as it is lived. He is a builder who cares for his attractive wife, Anne-Marie (Atika), his 80-year-old father (Jean-Marc Thibault) and young son Jérémy (Arthur Le Houérou) with the ease of someone who accepts his place in the scheme of things. That is, until Jean meets Jérémy's refined teacher, Véronique Chambon (Kiberlain).
Sparks don't fly — that would be too easy. But as Jean becomes entranced by Véronique's violin-playing, he's correspondingly drawn to the woman and intensely conflicted by what he feels.
With pared-down drama and dialogue, Brizé explores the imperative of choices. That there are no heroes or villains and no absolutes of black and white makes everything more poignant. Whatever decision they finally must make, Jean and Véronique will shoulder a weight of sadness.