DRAMA; 1hr 51min
STARRING: Jeff Bridges, Maggie Gyllenhaal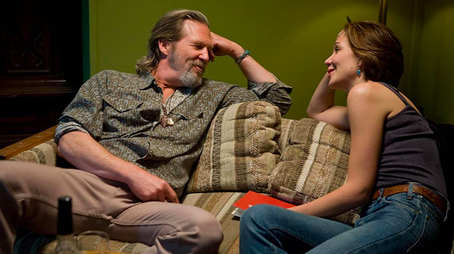 In tune: Bridges and Gyllenhaal
Jeff Bridges is absolutely devoid of vanity as washed-up 57-year-old country singer Bad Blake. Once a star, now reduced to two-bit gigs, Bad is a stale bundle of booze and defeat. He's broke and jaded, but showbiz is a cruel mistress to those at the bottom of the heap and Blake, who is down there and knows this, keeps on keeping on.
He's not completely out, however: while it rankles that his one-time protégé (Colin Farrell) has way eclipsed him, his tunes are soulful and cruisy, and a certain young Sante Fe reporter (a graceful Gyllenhaal) has triggered a fresh sense of purpose — if only Bad can keep his act together.
Central to this small, stubbornly sanguine story, adapted and directed by first-timer Scott Cooper from Thomas Cobb's 1987 novel , is the uncompromising honesty of Bridges's grass-roots performance. It takes supreme empathy and nerve to play a stayer in a place no one wants to be and to hold us there with him to the end.