DRAMA; 2hr 26min
STARRING: Emma Stone, Viola Davis, Octavia Spencer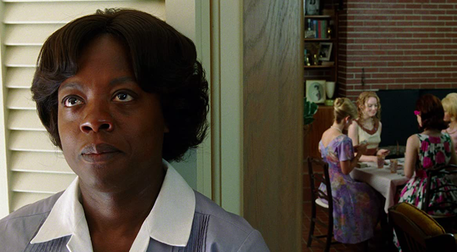 Jackson, Mississippi, in the 1960s civil rights era could be another sociological century, so vast is the divide between black and white in The Help: as badly paid, patronised and disparaged domestic maids, African-American women are charged with running snooty white people's houses and raising their children while not thought fit to use the same bathroom as their employers.
Aibileen (Davis) and Minny (Spencer) are two of them: wise, aware and resigned to the racial prejudice that confines their lives — that is until Eugenia "Skeeter" Phelan (Stone) decides to write a book from their point of view, and that of their friends. College grad Skeeter is gangly and husbandless with a revolutionary's heart. And as her project takes shape in darkest secrecy, the status quo begins to shift. 
Writer-director Tate Taylor's adaptation of Kathryn Stockett's much-loved 2009 novel has stepped straight from its wholehearted pages. Sass-mouthed Minny, motherly Abilene and Skeeter, who sacrifices life as she knows it to give the unheard a voice, are defiantly alive in a climate of stunning and insulting disregard.