DRAMA; 1hr 40min
STARRING: Willem Dafoe, Frances O'Connor, Sam Neill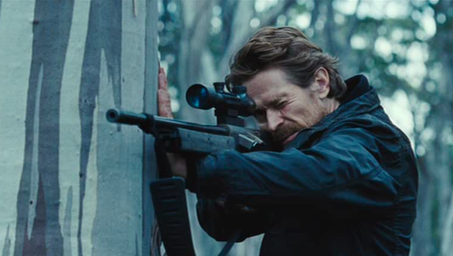 A mercenary must walk softly with a proverbial big stick, especially when he's alone at the back of beyond, hunting what could be the last remaining Tasmanian tiger. Martin David (Dafoe) is a watchful, resourceful scientist and a man whose face could tell many stories, were he prepared to reveal them. His top-secret assignment by an unspecified company requires weeks in dense bush. David is up for that: he's just not expecting to get caught up in the wreckage of a grieving family.
Lucy (O'Connor) has retreated to bed after the disappearance of her conservationist husband, leaving her two young children to fend for themselves in the shambles of a house in which David is forced to rent a room between field trips. He proves to be a healing influence, but the bush is reluctant to give up its secrets and local tensions are brewing. 
Daniel Nettheim's unhurried direction of the adaptation of Julia Leigh's 1999 novel is sustained by Dafoe with quiet concentration. Its rhythm is so persuasive that the darkness of the climax is shockingly impactful, when an alienated soul finds the absolution he never knew he needed.