COMEDY; 1hr 31min (French and Portuguese with subtitles)
STARRING: Rita Blanco, Joaquim de Almeida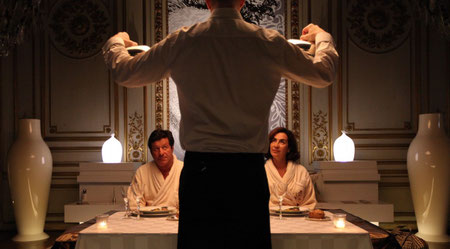 Bon appétit: de Almeida and Blanco
Maria and José Ribeiro (Blanco and de Almeida), transplanted Portuguese in Paris, have dug in deep there but still pine for their home country. When they're given the opportunity to relocate through a family-winery inheritance, the stalwart couple are uncharacteristically delighted.
Getting there, though, is a whole other kettle of cod. Maria, a modest concierge, and José, a builder's comradely foreman, are too good at what they do and too easygoing while they're doing it to be let go lightly. Plus, their grown children — teenage Pedro (Alex Alves Pereira) and lovestruck Paula (Barbara Cabrita) — have Paris in their veins. Something's gotta give, and when it does, with Paula pregnant to the son (Lannick Gautry) of José's proprietorial boss (Roland Giraud), it's crunch time.
An underdog biting back is always a kick but the Ribeiros' predicament isn't as simple as tit for tat. Family ties are multi-stranded, especially with two countries and two social classes in the mix. In mild, unassuming style, director Ruben Alves, whose partly autobiographical story is dedicated to his parents in a sweet closing touch, covers a generous amount of honest-to-goodness ground.