ACTION; 1hr 55min
STARRING: Sean Penn, Javier Bardem, Ray Winstone, Mark Rylance, Jasmine Trinca, Idris Elba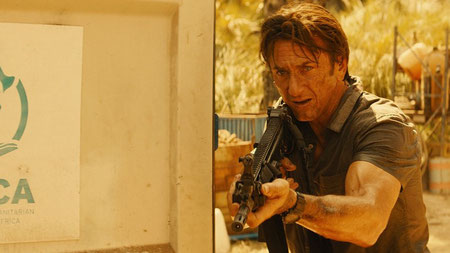 The aptly named Jim Terrier (Penn) is held to ransom by his past. Once special forces, then a mercenary, now a relief worker in the Democratic Republic of Congo (DRC), Jim would prefer to lie low. No chance: when the contracted shooting of the DRC mining minister catches up with him, someone very determined wants Jim dead. Now he's on the move to suss out the source and with Taken director Pierre Morel in the driver's seat, he sets a densely structured pace.
First stop is London, to enlist the services of Jim's old mate Stanley (Winstone) and drop in on his former boss (Rylance). Then Barcelona, where Jim's one-time ally (Bardem) has smugly married his ex-gf (Trinca). Next stop is Gibraltar, whose sunny climate does nothing to soften Jim's understandably thunderous mood.
Like Liam Neeson before him, Penn is good to go and go. As leanly muscled as a gym rat yet careworn and battle-scarred, he's an action hero for the cerebral set who like their leading men broken in. But never entirely broken down — physically ailing and guilt strafed with his chances toppling like dominoes, Jim is still as pugnacious as a pit bull.