DRAMA; 1hr 28min (French with subtitles)
STARRING: Thomas Doret, Cécile De France, Jérémie Renier, Egon Di Mateo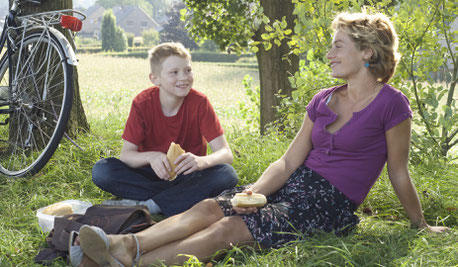 Life cycle: Doret and De France
Cyril (Doret) is a little boy in a lot of messy, unchecked pain. Consigned to a boys' home, he's a needy handful and a half who badly misses his killingly indifferent father, Guy (Renier). Cyril's sole ray of hope is hairdresser Samantha (De France), who, after encountering the 11-year-old during one of his outbursts and subsequently buying back for him the bike that Guy had sold, agrees to foster the nuggety whirlwind on weekends.
Thrashing about in his misery, Cyril seems hell-bent on wrecking that happy reprieve, as well, but luckily Samantha is empathic and patient, her forbearance bracing her through Cyril's emotional storms. And there are plenty of those as her strife-magnet charge falls in with a local lowlife (Di Mateo) and generally behaves with a self-sabotaging lack of grace.
Writer-director brothers Jean-Pierre and Luc Dardenne temper Cyril's misadventures with a matter-of-factness that does nothing to diminish their impact. And while his passage is by no means entirely dismal — the Dardennes aren't about to deny him hope — it's no mild ride, either.