DRAMA; 1hr 50min (French with subtitles)
STARRING: Valérie Donzelli, Jérémie Elkaïm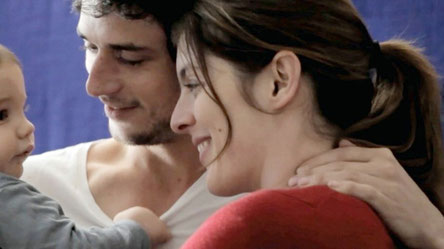 Battle front: Elkaïm and Donzelli
A film centred around an 18-month-old boy with a brain tumour isn't overloaded with laugh-riot DNA but Declaration of War pulses with a nervous energy that can veer towards the comical. The crisis that Roméo and Juliette (Elkaïm and Donzelli) face is terrible but Donzelli, who directs and co-wrote the from-life screenplay with her partner Elkaïm, comes at it with such poetic verve that defeat is never an option.
At one point, the embattled parents even pull off breaking into song. "I like it when you play. You lead me astray." Not that there's much chance for playing as hospital staff ready baby Adam for surgery and Roméo and Juliette (yes, they think that's OTT, too) confront a spectrum of fear.
The surgery is only the start of a marathon medical slog: having had a seriously ill child themselves, Donzelli and Elkaïm absolutely capture the disconnected bureaucratic maze of hospital routine. But when Roméo and Juliette do let their hair down, it's with a liquor-stoked vengeance. The raw exigencies of life are inclined to have that effect and the messy, testing extremities of rawness are what this artfully crafted profile of endurance is essentially about.