THRILLER; 1hr 42min
STARRING: Sam Worthington, Elizabeth Banks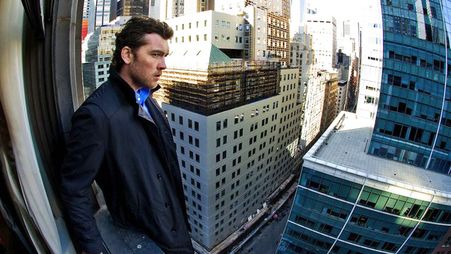 Tension and ambiguity are the through line of white-knuckler Man on a Ledge, which opens without any ado to ex-cop and ex-con Ned Cassidy (Worthington) checking himself into Manhattan's Roosevelt Hotel. After ordering lobster and champagne room service, he climbs out a window onto a disturbingly narrow ledge 21 vertiginous storeys above the teeming street.
Backtrack one month and Ned, sentenced to 25 years for a theft he did not commit, is staging an audacious prison break from the Sing Sing Correctional Facility. Complicated? That's nothing. Enter police negotiator Detective Lydia Mercer (Banks), who brings her own set of heavy baggage.
Is Nick Cassidy suicidal or are his motives more diffuse? As the ramifications multiply with a simultaneous diamond robbery — along with a neat sense of time, place and pace from newcomer feature director Asger Leth — every second of Worthington's high-wire ordeal (and yes, he was actually up there) puts a rocket under cinematic tension. For a tactical skirmish, this is seriously hot stuff.