DOCUMENTARY: 2hr 10min
DIRECTED BY: Alex Gibney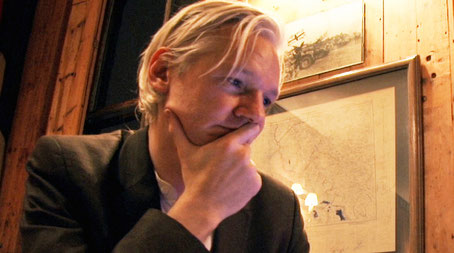 WikiLeaks website founder Julian Assange has always been a how-you-see-him puzzle: is he a genius tilter against cyberspace windmills or a self-regarding muck-raker? In 2010, WikiLeaks and Assange made global headlines with the simultaneous release on the site and in leading newspapers of classified US government and military documents. It was the biggest leaking of official secrets in American history and, boy, did the powers-that-be cry foul.
Assange became a feline-sleek celebrity, purring in the spotlight. But the real intriguer in Alex Gibney's doorstop, jaw-dropping documentary is a man whose name many people may not know. The source behind the WikiLeaks bombshell was 22-year-old misfit Bradley Manning, a computer "hacktivist" and US Army intelligence analyst stationed in Iraq.
Manning would follow his whistleblowing heart all the way to prison. Stir in allegations of sexual assault against Assange and his subsequent refuge in London's Embassy of Ecuador and you have a paradoxical concoction no alchemist could invent. Gibney brings practised order to this staggering chaos whose crowning irony is that the transparency-championing Assange is the trickiest code to crack.