CRIME; 1hr 49min
STARRING: Ewen McGregor, Brenton Thwaites, Alicia Vikander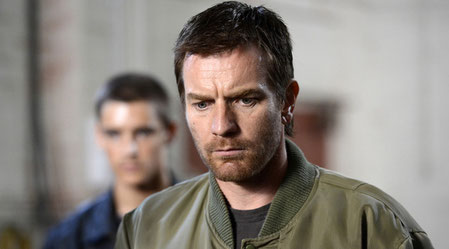 Writer-director Julius Avery's South Australian prison is a shark tank, its lazy cadence hypnotic and deadly. Being young, green and pretty, new guy JR (Maleficent's Thwaites), serving six life-changing months, is threatened with the sexual deep end and so comes under the protection of chess-fixated kingpin Brendan Lynch (McGregor, all wily bristle). Since hard, smart Brendan has no intention of doing 20 years, as payback JR becomes his escape ticket.
Brendan on the outside is a no less wily and heavily connected menace than he was when locked away. Cut him loose and in the gravitational way of these things, one foolhardy move is bound to lead to another. And so on and so on. Down, down down. And yep, there's a girl (Vikander as Tasha). Exactly the one JR should logically run a mile from.
Avery, whose first feature this is, credits director Michael Mann and 2009's A Prophet as influences, but the lean, strung-out MO is all his. A Kalgoorlie gold heist is hectic and juiced: between the charged highs, the bloodied lows, the shifting parameters and McGregor's spitfire aura, these bad boys have got it all going on.