DRAMA; 1hr 54min
STARRING: Barbara Sukowa, Axel Milberg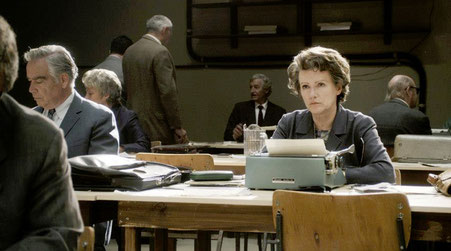 In 1961, German-Jewish philosopher Hannah Arendt (Sukowa), who had fled Nazi Germany in 1933, covered the Jerusalem trial of Nazi war criminal Adolf Eichmann in a series of articles for The New Yorker. The trial, which director Margarethe von Trotta captures by cutting between actual black-and-white courtroom footage and her re-creation, in colour, of a chain-smoking Hannah's observation from the pressroom, was to be a watershed.
Eichmann looks like an office mouse, insisting that his blindly compliant job was confined to transport. Hannah is struck by his ordinariness, especially vis-à-vis the monstrous acts with which he was involved. To her, he came to represent "the banality of evil."
Von Trotta's homage to this deep, radical thinker is wordy and cerebral. But that's not to say the story lacks warmth: Hannah's relationship with her husband, Heinrich Blücher (Milberg), is tenderness itself — and a lifeline when her provocative New Yorker pieces ignite a firestorm. For her pivotal part, Sukowa stands firm through every mentally challenging scene, humanising a woman alternately unswerving in her intellectual rigour and a pussycat with those she loves.