DRAMA; 1hr 58min (Swedish with subtitles)
STARRING: Johannes Kuhnke, Lisa Loven Kongsli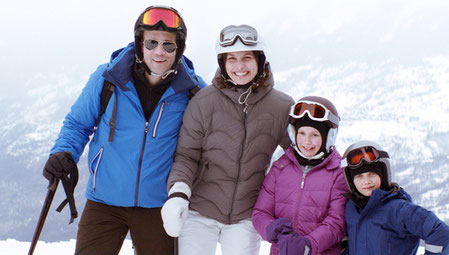 Snowed under: from left, Kuhnke, Kongsli and Clara and Vincent Wettergren
On day one of a five-day skiing holiday, the French Alps are crisply spectacular. Handsome Swedish couple Tomas and Ebba (Kuhnke and Kongsli) and their two young children (Clara and Vincent Wettergren as Vera and Harry) dive in with practised ease. But on day two, the snow's gleaming surface is cracked by an avalanche that terrifies diners in the plush hotel restaurant and casts Tomas in a harsh new light.
Each family member has a decisive reaction to Tomas's cowardly behaviour. The children are angry and unsettled. Tomas emphatically denies his actions as Ebba's incredulity deepens to dismay. "I don't recognise you … or myself," she tells him. They attempt to put the incident behind them, but defining incidents refuse to be denied.
Played out in a dark arc of descending steps against the ironic perfection of sculpted snow and hushed opulence, writer-director Ruben Östlund's mannered screenplay asks two pivotal, unanswerable questions: do you have the slightest idea of how you would behave in a crisis, and therefore, of who you really are? And should your reaction damn you forever? The only certainty is that the family who leaves the hotel is irrevocably reshaped.