COMIC DRAMA; 1hr 44min
STARRING: Keira Knightley, Mark Ruffalo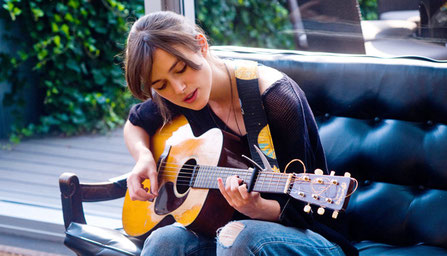 If anyone could use a fresh start, it's malcontent music-biz executive Dan Mulligan (Ruffalo). Ousted from the New York indie label he set up, separated from his wife (Catherine Keener) and distanced from his daughter (Hailee Steinfeld), he's as rumpled as a beaten-down teddy bear when he stumbles upon a bar where visiting Brit Gretta (Knightley) is warbling through a song. Her voice is weak and the crowd is unimpressed. But pie-eyed Dan is hooked on her singer-songwriter potential.
Gretta, also reeling from a landslide of loss (thanks for nothing, Adam Levine!), is torn between No Way and Why the Hell Not? Within days, she, Dan and a raggedy tribe of unpaid musos are recording a nose-thumbing, seat-of-pants, outdoors album that turns out to be the liberating medicine they need.
As you'd expect from writer-director John Carney (Once), the music is a soul-charged high. Carney's casual, impromptu-flavoured cadence is a copybook fit for Knightley and Ruffalo's chatty spontaneity while the thrumming background pulse of the famously sleepless city is affectionately showcased in all its Woody Allen–brand allure. What can I tell you? It's magic every which way.