ACTION; 1hr 48min
STARRING: Liam Neeson, Forest Whitaker, Maggie Grace, Famke Janssen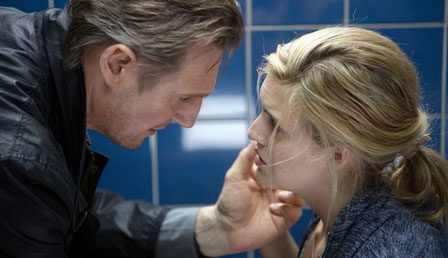 Déjà vu: Neeson and Grace
Bryan Mills (Neeson) has to be one of the unluckiest ex-CIA operatives on the planet. In 2008's Taken, his daughter, Kim (Grace), was kidnapped by a mobster gang of Albanian sex-slave traders. Eek! Next up, in 2012, Bryan and his wife, Lenore (Janssen), were taken hostage by a gang member's Mob-boss father. What are the chances?
Now, in the Olivier Mégaton–directed closing chapter, co-written by Luc Besson and Robert Mark Kamen, Bryan is facing the unkindest razor cut of all. Framed for Lenore's murder, he's on the run from the long arm of the law, specifically Whitaker as quiet achiever Franck Dotzler. With a trusting Kim as his emotional touchstone, Bryan must go hell for leather to (a) evade everyone by a whisker and (b) deploy his superhuman know-how to figure out who actually dunit.
Mégaton, who cut his Taken teeth in 2012, smartly levels the cred-stretching, eruptive set pieces with Neeson's weary intensity. The big guy is a dab action hand by now and the T team's best asset, dignifying its testosteronic piffle with a veteran's gnarly expertise.