ACTION; 2hr 21min
STARRING: Robert Downey Jr, Chris Hemsworth, Scarlett Johansson, Chris Evans, Mark Ruffalo, Jeremy Renner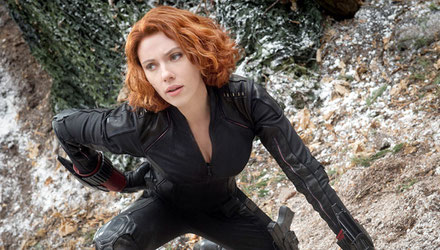 The Av team is pounding the global rescue beat again, with Joss Whedon back in the writer-director's chair for a second, super-duper roll. That's par for the pell-mell course, because when Iron Man (Downey), Thor (Hemsworth), Black Widow (Johansson), Captain America (Evans), the Hulk (Ruffalo), Hawkeye (Renner) et al zoom, swoop, stomp and rumble, their avid fan base needs to be sure that the space-age trimmings are custom-built to beam them up.
And do they ever need the lift, as fabulous as they are all by themselves, with twisted AI Ultron (basso-voiced by James Spader) at large. Since for Ultron, safeguarding and destruction go hand-in-hand (hello), it's screamingly imperative that this seemingly unstoppable adversary be stopped. And who better to go for it than our genetically spooky, bright-spark bunch?
Philosophical questions are the potatoes to any crusader's meat. That's just as it should be in Mondo Marvel: take away their moral quandaries and their do-die, might-main causes and all supes would be instantly rendered irrelevant. But here's another, vexing question. When an onslaught of special effects so dominates an already grandiose story, how much wham-bam can become too much?