HORROR; 1hr 33min
STARRING: Anya Taylor-Joy, Ralph Ineson, Kate Dickie, Harvey Scrimshaw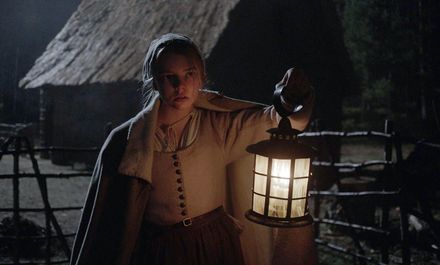 Cast out of his censorious Puritan plantation community, careworn farmer William (Ineson) duly sets up a new house and corn crop on the fringes of a forbidding forest with his irascible wife, Katherine (Dickie), and their five children (the wordlessly expressive Taylor-Joy plays eldest daughter Thomasin; Scrimshaw is her defenceless brother, Caleb).
This isn't their most crash-hot idea. The times they are a-bleakly superstitious in 1630 New England and they're not likely to improve any, judging by the sapped and wintry mood board of Jarin Blaschke's cinematography. Sure enough, in a confounding flash, baby Samuel disappears while being cared for by Thomasin, who later will cop sizeable blame and shame. The apparent culprit, captured by newcomer feature-filmmaker Roger Eggers in a ghostly drift of moonlit sightings, is a frightful-looking, demonic-seeming female with an evident hunger for blood and handy broomstick-riding abilities.
From that bottom-rung level, the family's downfall is as inescapable as gravity. The perceived satanic curses are shrewdly planted whammies but the fundamental — and historically relevant — horror here is entirely human. Struggling with the paranoid aftershock of their unbearable loss, William and Katherine dig an inescapable grave.