DOCUMENTARY; 1hr 36min
DIRECTED BY: Jennifer Peedom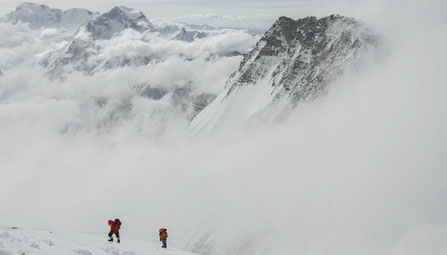 What began as a documentary by Australian writer-director Jennifer Peedom about the 2014 Mount Everest climbing season from its Nepalese guides' perspective would become an anatomy of tragedy. On April 18, a 14-million tonne block of ice hurtled down the Khumbu Icefall, killing 16 Sherpas.
Cutting back from the catastrophe, Peedom introduces the peaceable Phurba Tashi Sherpa and his family, whose spirituality is a significant contrast to the gung-ho swarms of climbers who pay up to $100,000 each for their Everest buzz. For Phurba and his team, Chomolungma, as they call the mountain, is a necessary — and patently dangerous — source of income. They tackle their gruelling work with easy-going grace, trekking heavily-laden from camp to camp.
All that changes after the deaths: grieving, and angered by what they perceive as a lack of governmental respect, the Sherpas petition to cancel the 2014 climbs. Filming on the fly, Peedom and her crew grippingly capture both the mutinous new climate and the moody beauty of its backdrop. Sherpa's recognition of dignity and strength packs an extra punch of political irony as ethics battle commerce on the untamed peak of Earth.