DRAMA; 1hr 43min (French with subtitles)
STARRING: Guillaume Canet, Veerie Baetens, Rufus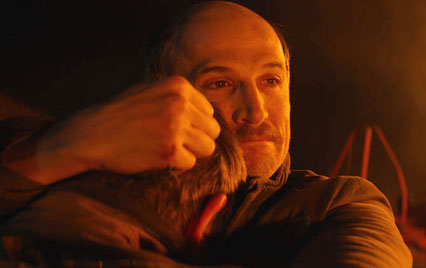 Endless night: Canet (with Bajon)
In the late 1970s, life was looking rosy on Grand Bois Farm, freshly purchased by Pierre Jarjeau (La Belle Époque's Canet, digging deep) from his gnarly father, traditionalist Jacques (Rufus). But by 1996, that ownership bloom has faded. Pierre, his steadfast accountant wife Claire (Baetens) and their children Thomas and Emma (Anthony Bajon and Yona Kervern) are struggling. Pierre is too proud to ask Jacques for help — not that the old man, retired and resting judgmentally on his laurels, is racing to splash any cash. Which is a worry, because while Pierre sets great store by his entrepreneurial flair, the bottom line is that kid goats can't cut it like a sturdy flock of sheep.
That debt is a slippery slope is rarely an effective reality check. Spending money to make money, diversifying into chicken farming that complicates more than it solves, plagued by random misfortune and in the hole for two million francs, Pierre is lost to his family and himself, the storybook beauty of his land now a cruel, soul-crushing taunt.
The erosion of time can be terribly sad, especially, in this case, when it becomes apparent that Pierre's hard work won't be enough to save him. Photojournalist Edouard Bergeon's compassionate, carefully tended debut feature is dedicated in a piteous footnote to his late farmer father and comes with the closing message that every second day in France, a farmer commits suicide. That isn't a statistic to simply walk away from.