COMIC DRAMA; 2hr 14min (French with subtitles)
STARRING: François Cluzet, Marion Cotillard, Gilles Lellouche, Laurent Lafitte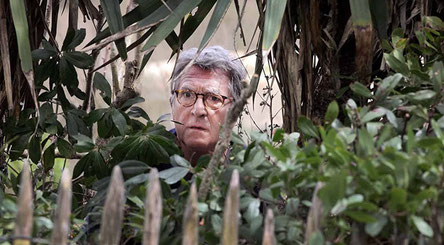 Friendship issues: Cluzet
The gang from 2010's smasher Little White Lies ('Les Petits Mouchoirs') is all here again, ambushing about-to-be 60-year-old Max (a brusque Cluzet) at his Cap Ferret holiday house as a birthday surprise. The surprise is on them, as they discover after sneaking up on the poor man, en masse. Age may have wearied restaurateur Max, but it hasn't sweetened him any, especially after parting ways with his one-time friends, whom he believes have been cosying up to his about-to-be ex-wife, Vero (Valérie Bonneton). He's less than stoked to see them, plus he's depressed and is secretly planning to sell the house to dig himself out of a financial hole. So there. Voilà. Welcome to the second Cap Ferret Chill.
Investing in the characters is everything when an ensemble is running the show, and there are a lot of them to invest in. Max has a new significant other, dentist Sabine (Clémentine Baert), who fell for him when he cried while she was doing his teeth (which could be a dentist thing). Marie (Cotillard) has become a hair-trigger lush, still grieving the death of the group's late friend Ludo (Jean Dujardin), who was hospitalised in Little White Lies. Eric (Lellouche) is a successful actor with the money and personal assistant (Lafitte as Antoine) to match, although Antoine is also a friend, which can prove tricky, if not riveting. Vincent (Benoît Magimel) has a recent boyfriend (Mikaël Wattincourt) and a desirable ex-wife (Pascale Arbillot) to juggle… I could go on…
It's a crowded new house — rented by Eric to make space for Vero at the old one, sigh — but director Guillaume Canet and his co-writer, Rodolphe Lauga, keep it jumping. The cast clicks, the gusty playlist sets a mellow mood and there are no significantly dropped stitches as the pendulum swings from sunshine to shadow, settling in the final analysis on the affirmation of friendship this busy story was always about. Let's call it the holiday you didn't know you needed.