DRAMA; 1hr 48min
STARRING: Ben Affleck, Janina Gavankar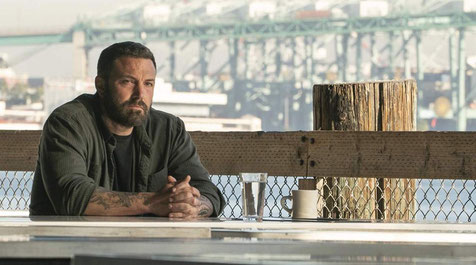 For an alcoholic, denial is a basic self-sabotage. Despite popping beer cans like a Pez Dispenser and barely living a discernible life beyond his construction-site job by day and booze on tap by night, the last thing Jack Cunningham (Affleck) wants to hear are hard truths about his drinking—and this, bear in mind, is a guy who chugs his first can of the day in his morning shower.
Nor is Jack remotely excited by the offer of a basketball coaching gig at his old high school, where he was once a star player. He takes it on in the same resigned spirit with which he does virtually everything: the team is a non-starter, and echoes from his past have to be painful. But when, under his take-no-prisoners training, the boys begin to crush their games, Jack finds the incentive to try to turn his own around.
These are the nuts and bolts of a rousing sport-as-salvation story from director Gavin O'Connor (who also worked with Affleck on 2016's The Accountant). What truly resonates, however, is the real-life story behind them. Affleck has spoken openly about how healing the experience of playing Jack was for his own, much-publicised issues with alcoholism. The Way Back also deals with the tender issue of a marital split—and just as Jack is separated from his wife (Gavankar), Affleck has undergone a once again much-scrutinised divorce from actress Jennifer Garner. Watching him inhabit the fleshy, weary, sapped-of-impetus Jack, you get the sense that Affleck needs this character as intensely as Jack Cunningham needs salvation from himself. More than just a strong performance, although it is emphatically that, meshed with the weight of Affleck's history, his deeply felt portrayal of Jack's dawning awareness is nothing less than atonement in action.