COMIC DRAMA; 1hr 57min
STARRING: Viveik Kalra, Kulvinder Ghir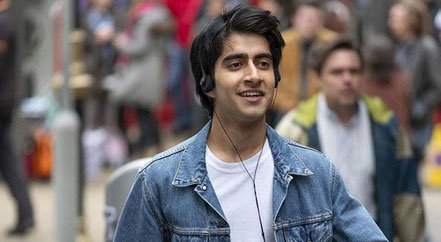 Sixteen-year-old Javed (Kalra, all moist-eyed soul) is an English-Pakistani Muslim in bigoted, Thatcherite Britain. He's a mouseburger with a writer's beating heart and a bossy, conservative, soul-destroying factory-worker dad who becomes unbearable after being fired (Ghir, all bluster and BS). Meanwhile, his resentful son clings to the prospect of escape from the "four-letter word" of 1987 Luton like a drowning man to a fraying rope.
So far, zero surprises from Bend It Like Beckham director Gurinder Chadha's literal treatment of journalist and co-screenwriter Sarfraz Manzoor's 2007 memoir. Ah, but then, one dark, stormy and life-changing night, Javed slips a borrowed Bruce Springsteen tape into his omnipresent Walkman and promptly meets his soulmate, speeding towards self-recognition in the raw velocity of "Dancing in the Dark". The mouseburger is about to unearth his inner roar.
After a serendipitous meeting with Chadha and superfan Manzoor, Springsteen personally authorised the generous use of his music for their movie. Frankly, he would've been nuts not to—Javed's galvanic awakening is as much a love letter to the grass-roots reach of evergreen rock 'n' roll as a rosy teenage odyssey. Its happy wrap-up is also no surprise, even if, in her sunny way, Chadha doesn't sugar-coat the confining reality of self-imposed limitations. Her Luton is a hidebound, small-time town defined by its prejudicial litany of mean-spirited Shalt Nots. That Javed's dreams of freedom are bigger than them all lifts him, and us, up to where we ideally belong.