DRAMA; 1hr 41min (French with subtitles)
STARRING: Juliette Binoche, Nicole Garcia, François Civil, Guillaume Gouix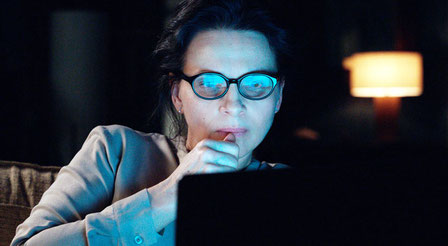 Parisian literature professor Claire Millaud (Clouds of Sils Maria's Binoche) has a drastic, push-pull relationship with social media. Dumped by her younger lover, Ludo (Gouix), she targets him on Facebook using a false ID. Her aim, for what little it's worth, is to keep tabs from afar. Instead, while posing as 24-year-old fashion intern (and conveniently hot dish) Clara, Claire ends up hooked on Ludo's overly trustful photographer friend, Alex (Civil). Unfortunately for him, Alex is equally bowled over.
"I'd never felt so alive," the fixated catfish tells the unreadable psychologist (Garcia) she's seeing, after, presumably, the merde has hit the fan. "I wasn't pretending to be 24, I was 24." Not so fast, Madame! The brutal truth is that Claire is a 50-year-old divorcée, a mother of two sons and a romantically unfulfilled ageist whose terror of losing physical currency at the hands of Father Time has turned her into a weapon of destruction.
Playing fast and loose with the facts online is nothing new, of course; nor are the awful potential consequences. Director Safy Nebbou steers that given to an inevitably bitter end in her psychological spin-out, making full use of the openness and nerve of a sensual Binoche at every improbable stage in the cat-mouse pounce. Stretching the options to their limit, Nebbou's movie of Camille Laurens's 2016 novel goes on to take a what-might-have-been latitude real life meanly refuses to allow. Yet even that maybe factor feels fated. From her opening gambit, Claire's undoing seems as unavoidable as the ageing process; the futility of her narcissistic, trumped-up story as obvious as the empty lies she tells herself to survive.