DRAMA; 3hr 9min (German with subtitles)
STARRING: Tom Schilling, Sebastian Koch, Paula Beer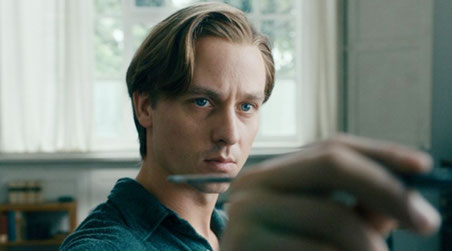 Art as an antidote to abuse is the saving grace of Germany's dark night in writer-director Florian Henckel von Donnersmarck's accounting of Nazism's tainted legacy. Based in part on the life of artist Gerhard Richter, the fictionalised history of his onscreen counterpart, Kurt Barnert (played as an adult by Schilling), begins with his visit as a little boy to an art exhibition in Nazi-dominated Dresden. Kurt is accompanied by his sensitive, unstable Aunt Elisabeth (Saskia Rosendahl), who seeks to encourage his talent for drawing and who will later be classified as schizophrenic and dispensable by impassive gynaecology professor, and honorary SS member, Carl Seeband (Koch). 
Elisabeth's truth-as-beauty message and insistence that Kurt "never look away" will resonate throughout his life, as will Seeband's pernicious presence when art student Kurt unwittingly falls in love with the professor's daughter, Ellie (Beer), who uncannily evokes Kurt's late aunt. Call it coincidence or the laughter of mischievous gods, but Kurt and Ellie are soul mates despite her über-controlling father's objections. While Kurt struggles with what, exactly, it is he wishes to create, the professor decamps from East to West Germany to avoid the possible repercussions of his Nazi past. When Kurt and Ellie choose to follow, Kurt will finally discover his true, inherent voice, through which Seeband will at last confront his own, condemning truth.
The epic and the intimate don't always sit side by side. Lengthwise, Kurt's history is obviously a major deal. But as a reflection of the bigger political picture, the evolution of child to man is intensely personal, too. Through the lens of Kurt Barnert's partly imagined life, Von Donnersmarck (The Lives of Others) has illuminated the human condition. All the milestones are there: the senseless evil men can do, the healing transcendence of love, the permanence of memory and the regenerative power of art are played out with purposeful calm by the ensemble cast and alive with fresh discoveries at every pivotal turn.