THRILLER; 2hr 12min (Spanish with subtitles)
STARRING: Antonio de la Torre, Mónica López, Nacho Fresneda, Ana Wagener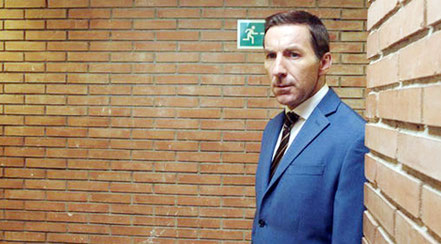 If Spanish politics is a school of sharks, then regional vice-secretary Manuel "Manu" López Vidal (de la Torre) is a great white. Forever in motion, packed with personality, he's a masterly schemer in a sharp suit. Politics has served 48-year-old Manu well: in 2007, he's on the brink of a significant promotion. But when a leaked recording exposes him and his close friend Paco (Fresneda) in their self-aggrandising misuse of public funds, his fellow sharks and former buddies close ranks in a scramble to distance themselves.
Set by director Rodrigo Sorogoyen to the thumping heartbeat of Olivier Arson's propulsive score, Manu's own scramble is urgent and ugly. Publicly disgraced, formally charged with tax fraud, bribery and malfeasance, among other ruinous accusations, he and his wife and right hand, Ines (López), struggle to outrun the impossible. "You're alone and you're screwed," hard-bitten party president Asuncion (Wagener) sneers with a glaring lack of compassion. But Manu, for whom survival is a complacent defence of corruption, is by no means done fighting for his cushy niche in the realm.
What follows is a cautionary handbook of Hard & Fast, Down & Dirty and Sink or Swim (speaking of sharks). As the heartbeat of every scene, de la Torre is unstoppable, blazing a fugitive's frantic trail on fumes of anger and panic. Sorogoyen and Isabel Peña's screenplay barrels through a swamp of rottenness that leaves nobody in it untouched. This is repugnant, suspenseful, scathing and even horrific viewing—and never more so than in the question of accountability that compels it.