ROMANTIC DRAMA; 1hr 56min (French with subtitles)
STARRING: Juliette Binoche, Vincent Lindon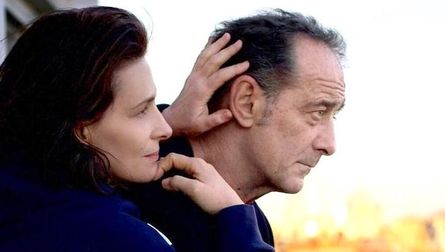 Low profile: Binoche and Lindon
On vacation by the sea, it's all sunlit skies and loving vibes for husband-and-wife Jean and Sara (Lindon and Binoche). Back home in Paris, where the skies are grey and wet, Sara's mood downshifts when, on her way to work as a radio journalist, she catches sight of her ex-lover François (Grégoire Colin) in the street.
François may be gone but he hasn't gone far, proposing by phone to his erstwhile friend Jean that the two of them work together in a sports agency he is setting up. For Jean, a former rugby player who has done time for an unspecified reason and is unemployed and disconnected from his mutinous teenage son (Issa Perica), the offer is a way back into a world he has lost. The other doors it opens are ones he will wish had stayed closed.
High Life director Claire Denis needles with undercurrents in a suggestive screenplay co-written with author Christine Angot, on whose 2018 novel, Un Tournant de la Vie, it is based. On the one hand, Jean and Sara are a committed couple of 19 years. On the other, the dangerously enabling François casts a long shadow, even though he remains a background player for the first half of the story. When he and Sara do meet up, it's as if no time has passed, which needless to say fails to sit well with Jean. The eviscerating scene in which he accuses Sara of what she has, in fact, been unrepentantly doing (and which she hotly denies) is the spark that sets the film on fire. That her betrayal of her husband is grounded in the day-to-day, slipped slyly between a supermarket run and a routine commute, does nothing to diminish the venom of its sting.