DRAMA; 2hr 7min (Persian with subtitles)
STARRING: Amir Jadidi, Mohsen Tanabandeh, Sahar Goldust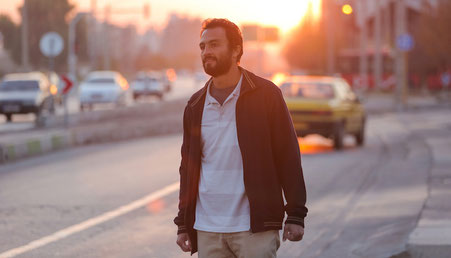 As A Separation writer-director Asghar Farhadi's fact-based mare's nest opens, calligrapher Rahim Soltani (Jadidi) is on a two-day leave from a prison in the Iranian city of Shiraz, where he is serving time for a debt to his brother-in-law (Tanabandeh as Bahram) that he aims to get on top of asap. Rahim is a smiler you warm to right away: when his pretty girlfriend, Farkhondeh (Goldust), presents him with a lost handbag conveniently containing some gold coins that Rahim could sell to pay a chunk of what he owes to the unyielding Bahram, it almost seems like serendipity, morally dodgy though it is.
But no. The gold isn't worth enough to sell, and when Rahim's sister Malileh (Maryam Shahdaei) comes across the purse, he is compelled to advertise its existence, whereupon the woman who lost it reclaims it, gold and all. It's back to prison for Rahim, where the supposedly noble gesture of returning what he should never have kept draws admiring media attention that forces him to lie about how the bag was originally found, since he is actually married (although separated from his wife) and his relationship with Farkhondeh is hush-hush. By this stage, I was already experiencing brain ache. Farhadi, however, was just getting started.
Rahim's newfound celebrity fails to sit well with the bilious Bahram, who went out on a financial limb for him, is still in the hole for 150,000 tomens and resents being cast as the bad guy. "Now he's a hero and [I'm] the bastard creditor," he gripes, getting it in one. But Rahim's hero status is short-lived after he is released from prison and social-media rumours start to swirl that his handbag story is a fiction…
Consummate observer Farhadi is a subverter on cat feet, slipping imperceptibly into the cosy cadences of Rahim's family life, only to chip away at the walls from within. When they crumble under escalating pressure, eaten away by a contagion of self-aggrandising lies and conflicting agendas, every participant in the comedown is suspect.