DRAMA; 2hr 16min (English and Spanish with subtitles)
STARRING: Tilda Swinton, Elkin Díaz, Juan Pablo Urrego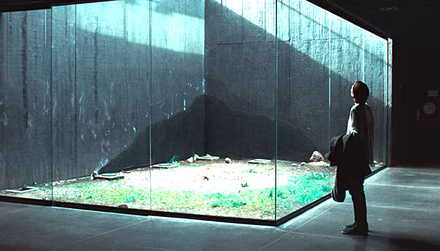 In the opening tableau of Thai writer-director Apichatpong Weerasethakul's brown study, when a chilled Tilda Swinton, as Jessica Holland, is awakened in darkness by a muffled bang, she and the silhouetting camera move with a lithium-infused slowness that becomes the leitmotif of the entire movie. Buckle up! You're in for a creeping, cerebral, Tilda-centric trip.
Flower seller Jessica, a Brit living in Medellín, has travelled to Bogota to visit her sister Karen (Agnes Brekke) who has been hospitalised with an undiagnosed malady. After hearing the bang, Jessica becomes obsessed with figuring out its source. She consults a sound engineer (Diaz as Hernán) who calibrates various other bangs in exacting detail — and who, as it later transpires when Jessica meets his older self (Urrego), may not have actually existed. Hmm. Maybe Jessica is onto something with her pressing Need to Know, since the bang appeared to have simultaneously activated the alarms on a bunch of parked cars. Or maybe the rabbit hole she is strolling through is reason enough in itself.
Jessica alone continues to hear the sound, most dramatically while at dinner with an oblivious Karen and her husband, Juan (Daniel Giménez Cacho), with whom she opts not to share her strange experience. Apart from wondering what the hell the thing could be, her days are an hypnotic drift (music, art and an archaeological dig play their parts) in which Weerasethakul's English-film debut is happy to bask.
"I think I'm going crazy," Jessica remarks to Karen at one point with no discernible concern, but is she? For if the bangs are not in fact a delusion, could they be a portent of something otherworldly and/or unfathomable? Don't hold your breath for a gift-wrapped resolution. Any potential answers are questions in themselves in a twisty mind and time meld that paints the town with pretzel logic.